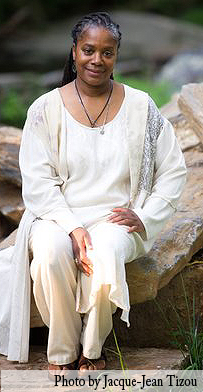 Life is new, experimental, fresh and uncertain. As thoughts, outlook, and possibilities open, I am delighted though at times it seems overwhelming.
Uncertainty, is an inherent part of our humanity, and it has been present throughout my life. Yet, at this juncture, what stands ahead requires new abilities to create new opportunities. The biographies of many major players throughout history, wrestled with doubt and uncertainty.
I see uncertainty as a tool, a bridge leading into new paradigms, panoramas, or environments, a corridor to new vistas. I see it as a way through that which is presently unknown, unformed, is being formulated by me, as I speak. We are the formulators.
Humans prefer certainty. Uncertainty is unnerving, uncomfortable, full of risk and the possibility of error. It is just this quality that is a part of life. Uncertainty looms all around us, from crossing a street, to flying a plane, from driving a car, to giving birth, everything we do involves the balance of certainty vs uncertainty at every given instant. On each day we arise, we know not if it is our last. We kiss our loved one goodbye not knowing if they or we, will return at the end of the day.
Uncertainty has become the backdrop of our decade for even more in our world appears uncertain. Countries on the verge of revolution, anger between leaders threatening that which we have taken for granted, our security, human life, jobs, banks, the betting system of the world, known as stocks and bonds, teetering on the brink of collapse. Creating impediments, to voting, a constitutional right of all citizens, in attempt to sift out the throngs of people who would come out to vote. Of course there are many positive movements that can be mentioned for instance some of the greatest humanitarian efforts ever seen, but the uncertainty in this period still looms incredibly strong.
Very little it would seem can be guaranteed, other than knowing the sun will arise in the morning and night will fall, time will continue, the Divine, (by whatever name one wants to use, God, Goddess, Krishna, the Grand Consciousness, the Supreme Force), does exist. What occurs in between the lines has become more fluid, malleable, open to our impressions and manipulation. The importance of our prayers, our rituals and thoughts being clean, clear, and strongly impervious to the changes going on around us becomes more evident. This is why we have chosen to walk this Path. "The only constant Is Change". So be it!
Working with the energies of the Magician, really, becoming the Magician of the Tarot, is clearly the method to gain the controls and be the conduit of energies needing to manifest at any given time in one's life, and world. Sounding the Note creates the movement that "transmits and is transmitted".
I have come to realize that although uncertainty is uncomfortable, it can become familiar, so much so, that it no longer feels odd. One can become skilled with the feeling of walking on waves, and actually begin to understand its movements, cycles, rhythm and learn to use it as a springboard to a new level. It is place of creation. Note all the new businesses and ideas blooming from this place of the unknown.
The world of economics is quite knowledeable about risk and uncertainty. They create equations to determine forecasts to yield quantifiable data on uncertainty outcomes.
In ruminating about on this subject, I stumbled on a book called Uncertainty: Turning Fear and Doubt into Fuel for Brilliance, written by Jonathan Fields in which he states that one's ability to sustain "high levels of uncertainty, risk of loss, and exposure to criticism" are determinants of success as an innovator or creator. He calls them the "three psychic horsemen of creation."
Though I had resigned myself before finding Field's book that the uncertainty was a process to be worked through, and that degrees of uncertainty exist, from the book I found how prevalent is doubt and uncertainty and keys to working within its constructs, as well as the willingness to perservere through it, and not drop the ball out of fear.
Certainty, security, can keep us away from our creativity, our willingness to step into into the unknown and work with something new. We have heard many stories of the maverick who seemingly with everything, good job, money, etc is unhappy, and steps away from it all to work on something that he always thought of creating. Many "hear the call", yet choose safety, security and certainty.
One of Shakmah's last teachings was that beyond belief, there is something else that she called "The Believe". "You must have "The Believe", she said. "The Believe" was even more solid than belief. It was the archetype of belief in itself, impervious to doubt, unshaken by opinion. Counter intention, and opposite ways of thinking cannot stand in its presence. Nothing takes it down. It cannot be deterred.
Daniel Ellsberg, upon whose name the "Ellsberg paradox" was named after, was interested in studying how we make decisions, by what criteria, and how uncertainty affected those decisions. With two large urns each with 100 balls, one on the left with 50 white and 50 black, the other urn on the right with white and black balls the percentage of each unknown, he and his team watched and evaluated groups of people. Selecting from the known quotient rather than the seemingly riskier one. It was found that the dislike of uncertainty was one of the main factors. The other factor was being observed. People knew they were being evaluated, judged as they selected prefered not to appear ambiguous, uncertain. Once they removed the aspect of observation, the aversion to appearing ambiguous disappeared, and more people boldly selected form either urn without fear.
The results of these findings show two things are at play in our being:
fear and anxiety, registered in the amygdala of our brain, is the seat of our discomfort with uncertainty
the fear of being judged by others, and ourselves is paralyzing. The fear of failing in the face of others.
How do you experience uncertainty? Can you "lean into fear."? Follow your heart, your intuition, your Spirit and envelope something new?
Our occult teachings instruct that when wanting to create something that a concise statement stated aloud each morning and evening instructs the subconscious mind what to do. This ritual must followed with activity to make the goal happen. So many of us the formula is two-fold. The word or sounding of what we want, paired with the Action. One cannot work without the other. The Magician sounds the note of that which she is creating, and gets to work, knowing the subconscious mind will work hand in hand with her mandate.
Uncertainty, has come to be a friend, an ally, a teacher. Beyond it, lies something new, just a waiting for me to arrive. Walk with your uncertainty, and shape it to fit your needs and desires. It may be different, but it is a platform from which you can create learning new things about your abilities and potential. And isn't that why we are here?
Lyratah